Vignesh Gopal
Wix or GoDaddy or Wordpress
Every business who wants to expand their Client base and decide to create their presence in the connected world. The process seems quite easy but it's not. There are millions and billions of websites that was generated with the same notion. This topic falls under a topic of Search Engine Optimization. But now we are at the base of the mountain and are about to take our first step in the climbing process. So take your first step wisely.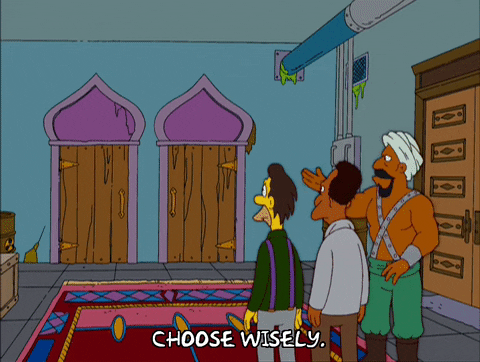 I will explain it steps on what you need to know before you start a website. This is especially for people who are starting to know about how the internet works also for designers who have amazing creativity but zero coding knowledge.
DOMAIN: Your virtual address
Domain name is a very important factor when you start a website. This should be clear and easy to type. The smaller and precise it is, it is easy for your clients to remember. So choose a combination of your business name or the service you offer. Keep it always relevant to the services because that is how people search for you.
HOSTING: Your renting space for the virtual address
The content that you are trying to showcase to your clients needs to be stored in a place where they can come and check and perform the right action that gets converted to a sales opportunity. So this is an important place you need to focus on your domain.
Now comes the confusion where to get your domain and hosting plans. In the current time, there are multiple domains and hosting merchants like GoDaddy, BigRock, Wordpress, Wix, Webflow, Square Space and more. But among all these, I will refine the list to GoDaddy, Wix, and Wordpress. Reason for leaving Square space and Webflow is due to the complexity and pricing our people might face.
Wordpress: Low Pricing, Complex Operations, Minimum Coding, Less user-friendly
Starting with Wordpress, it is a beautiful interface to start your website. The speed check is good and all the content you have on the website is solely owned by you. Wordpress has its own hosting plans which I am pretty sure is not suitable for our people. It is expensive and the user-friendly interface is limited.
Still, you can have themes installed to make the websites look stunning and mobile friendly. But to set it up and follow the basics of user experience it is a must to know how a user wants to navigate on your website. So if you are a client who wants to design your own website, WordPress will be quite challenging for you due to the complexity of its function.
GoDaddy: Hosting Service, Integrate Wordpress
GoDaddy is known for its amazing starter pack with domains and hosting plans. But if you want to save money on your initial and long-term investment in your online presence I feel GoDaddy is not a good option. There are few reasons and factors I consider before making this comment.
If you are looking for simple display websites with a bunch of static pages where you want to showcase your work or services or artwork or whatever you name it, you don't need complex hosting environment.

If you are not a developer or a professional coder you don't need Linux or Windows based hosting plans.

The reason, why people go for GoDaddy, is for the domain name search and find these domain names to be available at extremely cheap prices. What the commoners don't understand is, there is nothing easy and cheap in this world. What you pay in the beginning will be triple the cost in the second year and for a static website, it is not worth.
Wix: Same price through out the year, Very user-friendly, 0 Coding Knowledge required.
Wix is a place where you get the most user-friendly editor and the pricing is nominally based on your needs. It provides a web editor with easy editing and you need zero coding knowledge to build your website. The better advantage of Wix hosting is that you can create your whole website from scratch till the end and then host it on a live server saving you time on your subscription.
Wix has a lot of updates including the Wix code. It is like add-on energy which gives it a boost. The coding is simple and basic with well-documented instructions. So you can use the examples to create your own function on the website. For designers who want to create a good portfolio go with Wix initially and understand how a website user experience matters a lot while visitor manoeuvres on your website. Every website builder has limitations and Wix has its own. You can perform a very complex operation on your website.
You can log on to Wix to get the best service from here!
These are the suitable plans if you choose to go for any of the platforms choose these plans from top.
That is it, for now, folks in my next article I will tell you what suitable platform you can use for your website based on what application you are seeking to implement. Till then take care and will see you in a while. If you have any valuable comments or opinions please do mention it in the comments. Will always love to hear from you all.